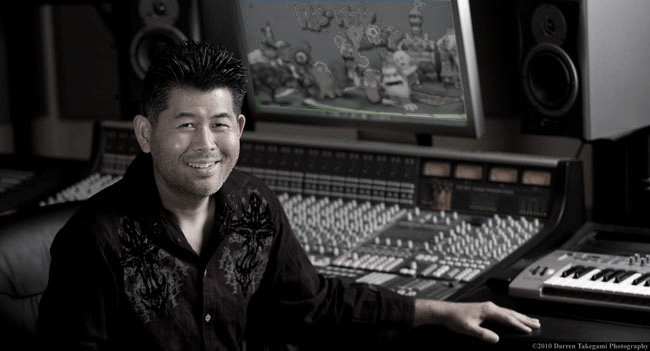 MEDIA DIRECTOR
EDUCATION
California State University Sacramento.
EXPERIENCE
Much of my career was spent in Los Angeles, working as a film and TV music composer and also in film production.
FAMILY
My mom, my older sister Kelli and her family, and my younger brother Aric and his wife.
WHAT DO YOU DO IN YOUR FREE TIME?
I teach music production classes at William Jessup University and also continue to develop my own music and film projects.
FAVORITE HOME-COOKED MEAL
Pizza!
FAVORITE DESSERT
Chocolate Chip Cookies
STARBUCKS ORDER
Tall Pikes, with room for cream
FAVORITE MOVIES
Back to the Future, Star Wars, E.T., The Goonies
FAVORITE CHRISTIAN BOOKS OR AUTHORS
Tim Keller
FAVORITE OR LIFE VERSE
2 Corinthians 12:9 – And He has said to me, 'My grace is sufficient for you, for power is perfected in weakness.' Most gladly, therefore, I will rather boast about my weaknesses, so that the power of Christ may dwell in me.
WHAT GETS YOU EXCITED ABOUT MINISTRY OR WHAT IS YOUR PASSION IN MINISTRY?
Creativity, artistry, imagination and technology to glorify God and and help cultivate Christ-centered culture, and make Jesus known to the world!